Abstract Submission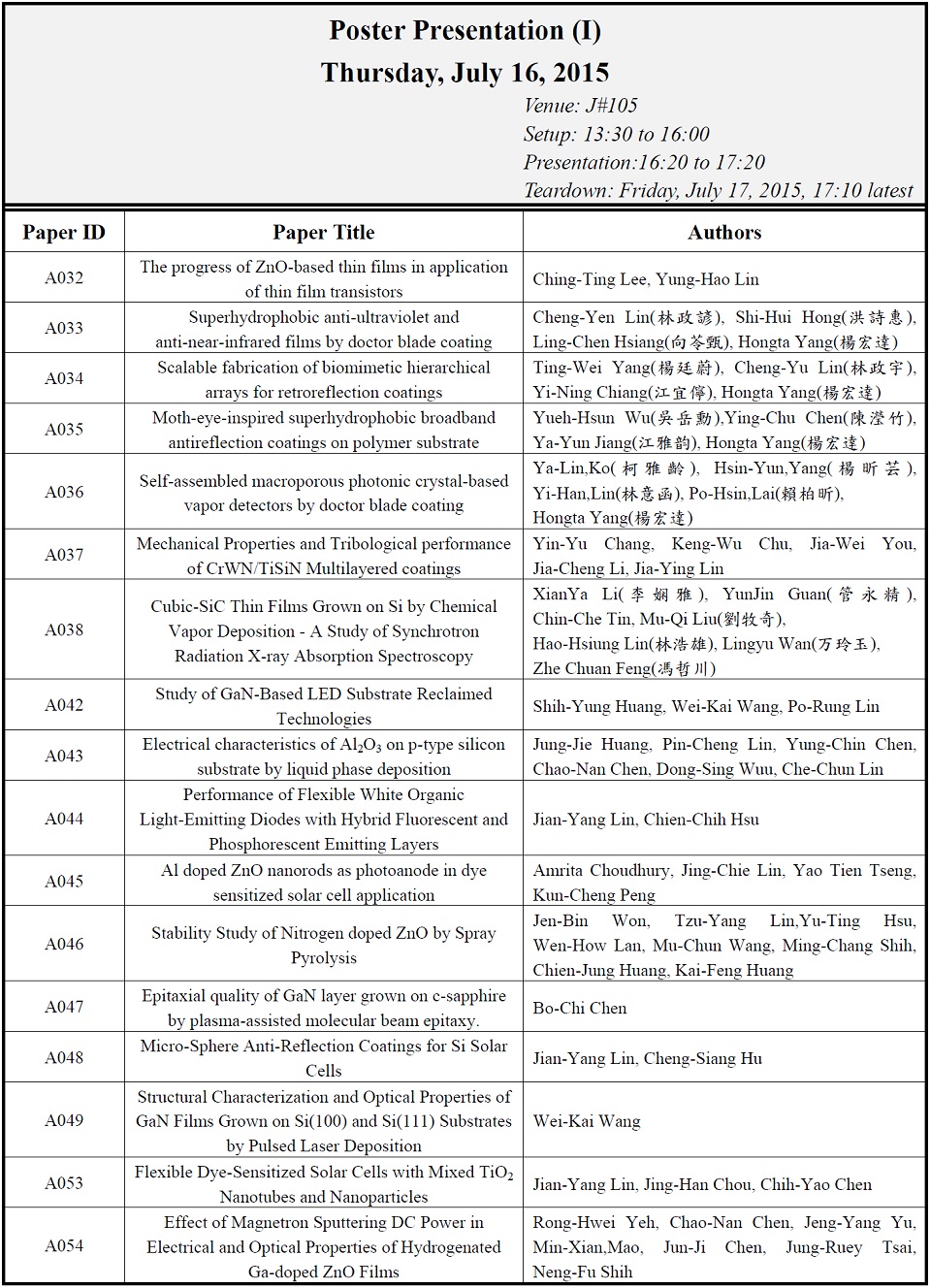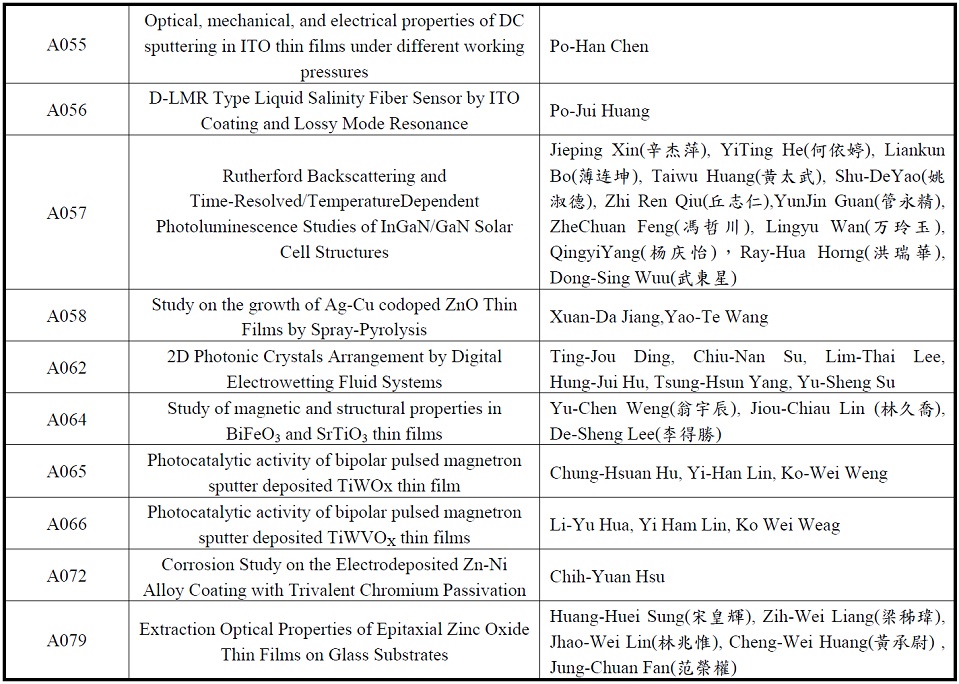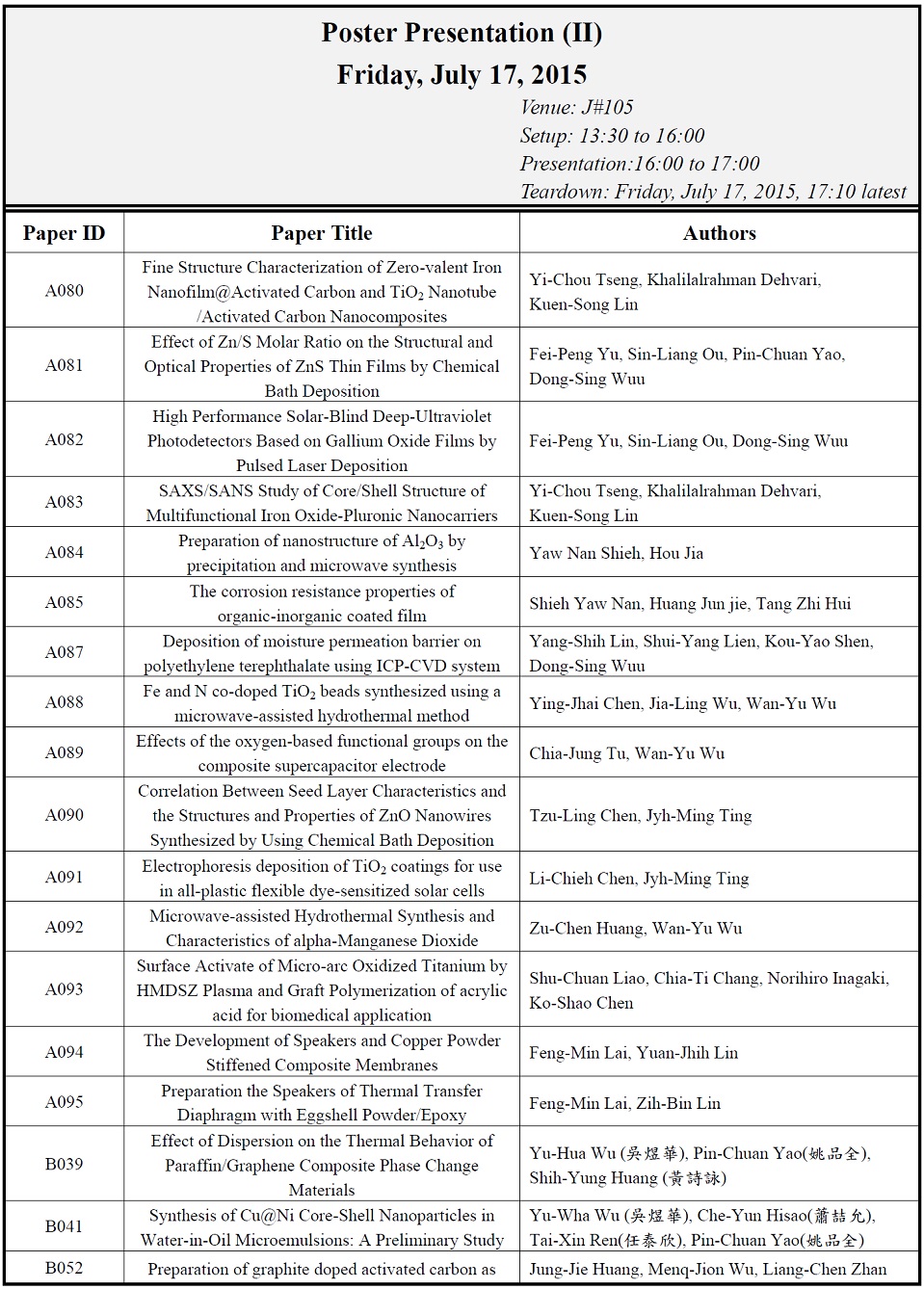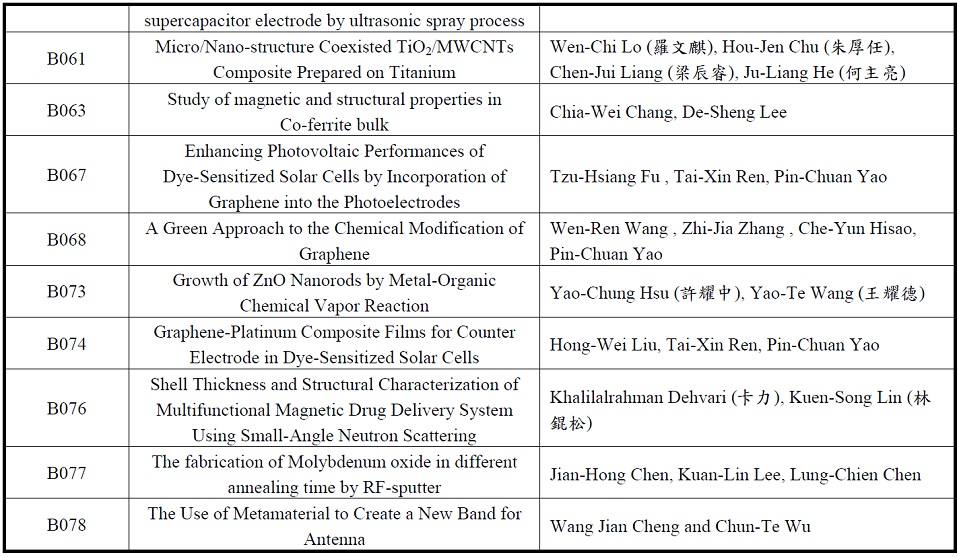 Author Information
The manuscript submission deadline is Monday, June 1, 2015 (Midnight, Taiwan Standard Time, GMT+8). Manuscripts will be reviewed by the Program Committee, which reserves the right to reject manuscripts that do not conform to these guidelines.
Each paper is limited to 2 pages. Authors should use this extended abstract template and should be submitted in Microsoft Word format. This template creates a document on 210-mm by 297-mm paper (A4) with margins, indentation, line spacing, column widths, and other dimensions. It is convenient to replace the text sections in this template. The pre-defined style will adjust your fonts and line spacing. Font sizes and line spacing should not be changed to accommodate page limits.
The extended abstract should be in two-column format. You may insert extra spaces between sections to balance the lengths of columns. In formatting the page, set the top margin to 20 mm, the bottom margin to 17 mm, the left margin to 15 mm, and the right margin to 15 mm. This gives a column length of 260 mm. Left- and right-justify your columns. The column width is 88 mm. The space between the two columns is 4 mm. Paragraph indentation is 8.5 mm.
Use New Times Roman font for the text; 24 point for the title; 12 point for the authors; 12 point bold for the abstract; and 10 point for tables, table and figure captions, footnotes, and references.
Presentation Information
All accepted extended abstracts will be presented in poster session. All presentations must be in English. The presenting author(s) must be a registered participant of the Conference. Please carefully review the presentation guidelines provided below.
All posters are oriented vertically﹗ Each vertical poster board measures 120 cm (height, top to bottom)  90 cm (width, right to left), and has two sides (front and back).
Each presentation is assigned to one side of the board.
Hang your poster during the assigned poster hanging times. Presenters may bring pre-prints or handouts and make them available on the poster board.
The presenting author(s) must be present during the entire session and available for discussion.
Authors will be permitted to view other posters, however, please keep in mind that authors are expected to be available for attendees.